Ruri-Chan Is My Bae || #ObeyMe has been released! 10 demon vouchers is available in part 1. Enjoy a longer event story with double the story volume!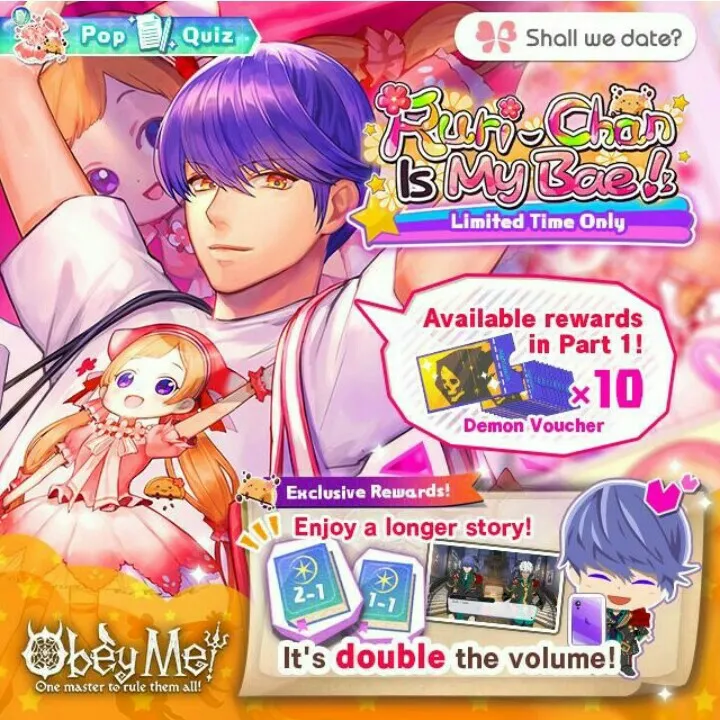 || How much do you know about Ruri-Chan? ||
→ She is the main character of the anime "The Magical Ruri Hana: Demon Girl"!

Ruri-chan is a demon girl who goes to the human world to learn more about it. When she is there, she loses some of her magic power, and turns into this extremely cute little girl! She regains her sexy look when she goes back to Devildom.