Wuthering Waves Gameplay
Nuevo vídeo con las actualizaciones de gameplay, mecánicas, personajes, diseños..., para la Beta de Wuthering Waves.
https://youtu.be/7sPKkDQPLQ0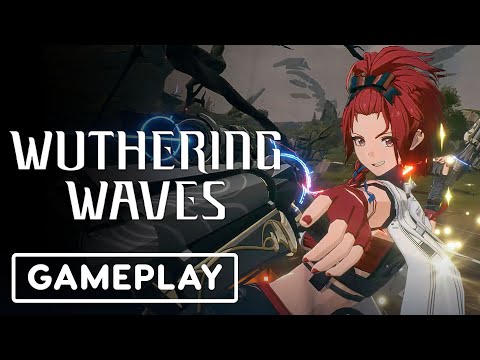 youtu.be
Wuthering Waves: 11 Minutes of Exclusive Gameplay - YouTube
Let's take a look at the 11 minutes of gameplay footage unveiling the first area of Wuthering Waves, an open-world action RPG set in a post-apocalyptic world...
Nuevas animaciones.
Captura de Enemigos.
Sistema de Invocaciones.
Algunas invocaciones pueden afectar el entorno.
Otras directamente en combate.
Movilidad y Parkour.
Espero que el diseñó original de la sombrilla siga como opcional porque me gusta más que el nuevo con alas.
También parece que algunos personajes podrán transformarse directamente en criaturas para moverse por los entornos.
Nuevo personaje jugable.
Nuevo sistema de mensajes de mundo, similar al de Dark Souls.
Extras:
También contará con un modo foto para los fans de la fotografía y paisajismo XD.
Saludos a todos.