Upcoming Events
#IdleAngelsEvents
Spring Festival
- 1/20 00:00 to 1/27 23:59, 2023 (server time)
- It includes the following events:
1. Spring Celebration: Get points in Epic/Legend/Limited/Wish Pool/UR+ Wonder Limited/Angel's Trial Summon during the event. Reaches a certain number of points to claim rewards, and up to 500 points can be redeemed.
2. Spring Goodies: Event items, Red Envelope and Gift Box, will drop after battling in the dungeon or join other Spring Festival events during this period. You can use the event items to exchange for resource rewards. Different resource rewards will have different redemption limits.
3. Spring Festival Souvenir Card: After purchase, you can immediately get Superior Summon Scroll, VIP EXP, the Spring Festival limited avatar frame and the Spring Festival limited chat bubble. And on the following day, you can get Superior Summon Scroll via mail for one week.
4. Moon of Spring: Idling to get the event item, the Spring Sky Lantern. Release Spring Sky Lantern for blessing to get diamond rewards and points. Reach certain points to redeem great rewards.
*Unused points will be reset after the event ends. Please use it on time
*Points Ranking will be based on the acquired points. Consuming points will not influence your ranking.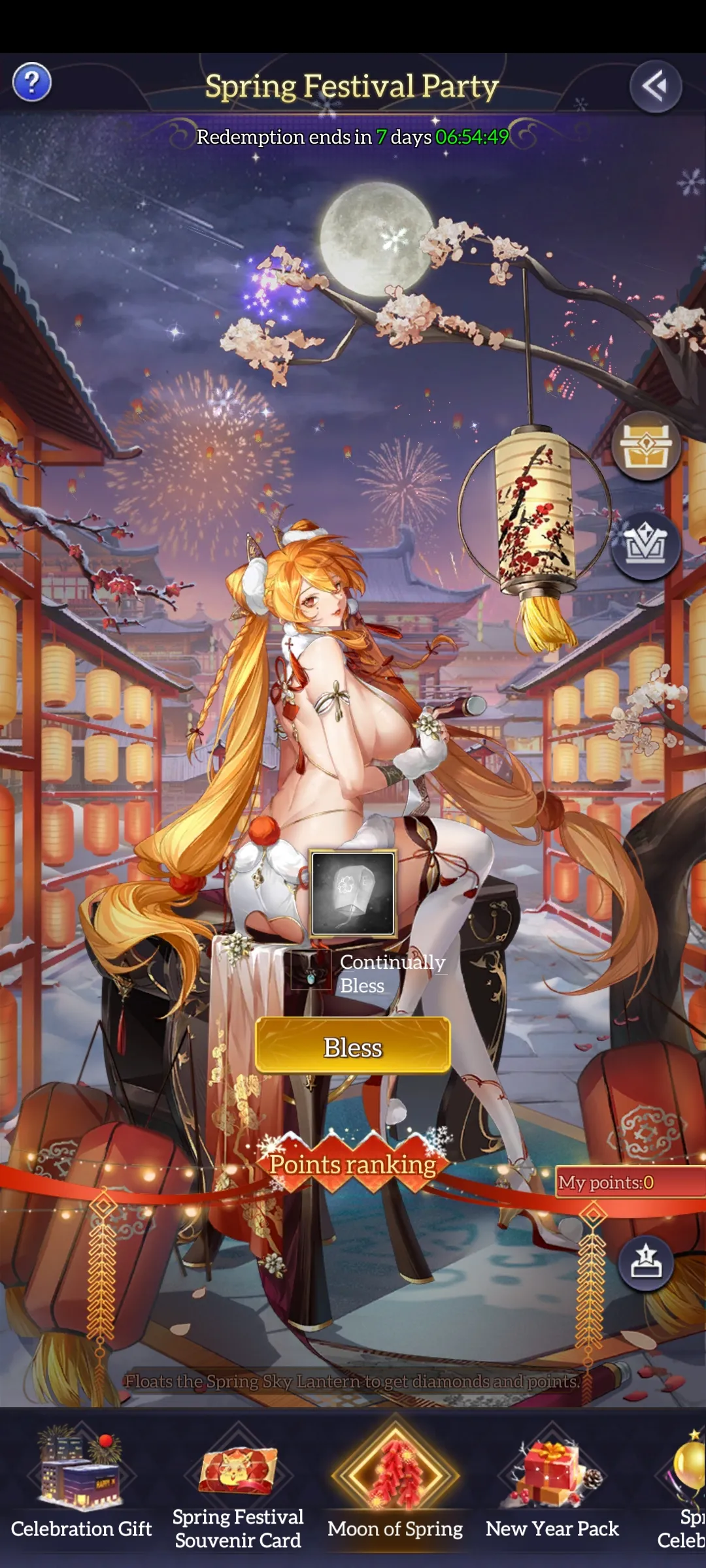 5. Celebration Gift and New Year Pack
*The deadline for item drops is 2023-01-26 23:59 (server time)

New Fashion: MC - Sprouting Spring
- Purchase to get the new fashion MC - Sprouting Spring
- Special Discount Period: 00:00 on January 20, 2023 to 23:59 on January 26, 2023 (server time)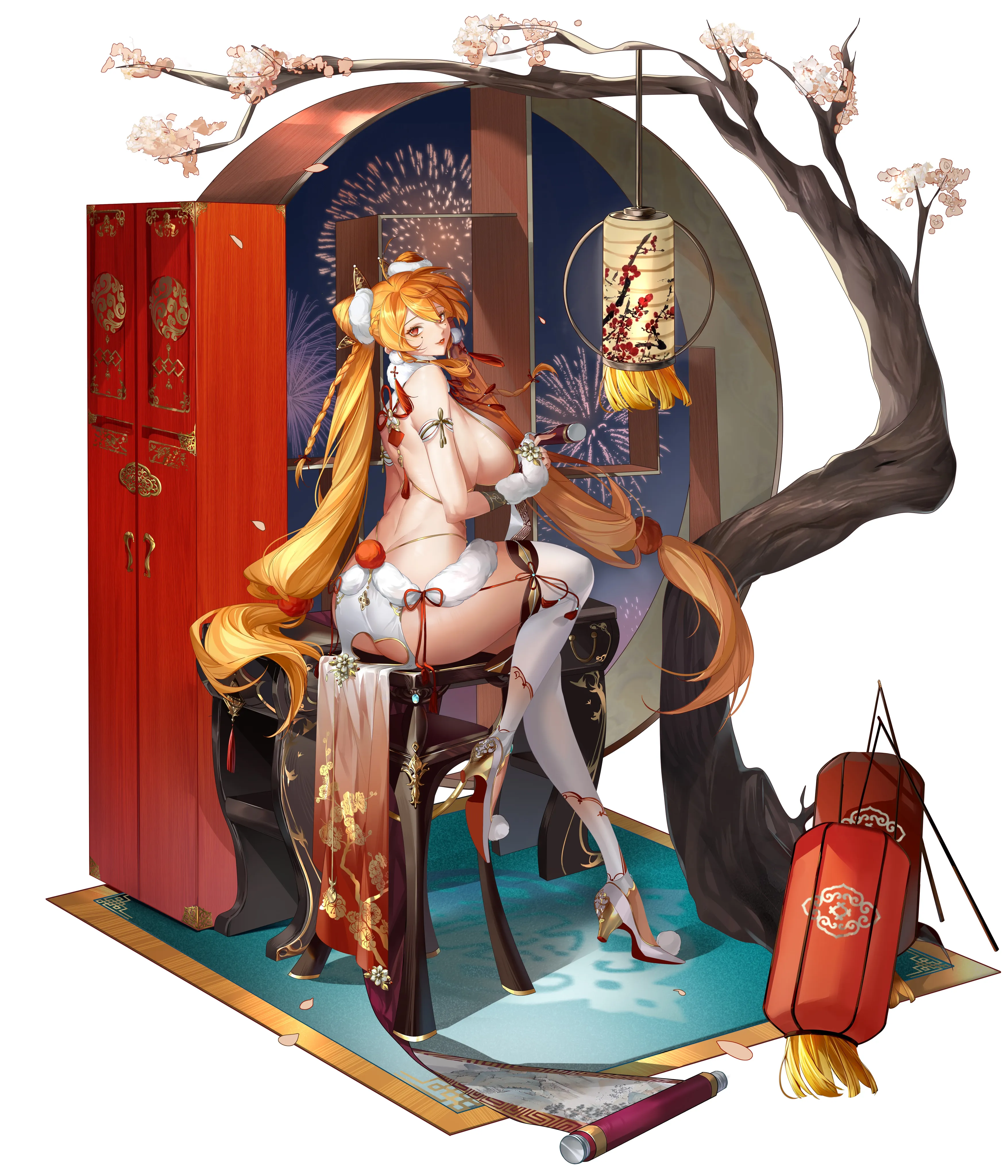 Wonder Waken
- 1/20 00:00 to 1/26 23:59, 2023 (server time)
- Eligibility: player reaches Lv.60
- It includes the following events:
1. Wonder Witness: During this event, you can get multiple rewards by signing in.
2. Wonder Limited Summon: During this event, reaching a certain summon times in [Himiko]'s summon pool to get rewards like Superior Summon Scrolls, etc.
3. Wonder Trial: Challenging the Boss [UR+ Himiko] and dealing a certain amount of damage to unlock stage rewards. After the event ends, rewards based on the Zone ranking will be sent out via mail. [Boss's HP is increased, but the condition of getting the same rewards remain unchanged]
4. Wonder Training: Complete the advance quest of [Himiko]'s Wonder Waken and her Limited Relic [Ghost Blade] to get rewards including Superior Summon Scrolls, SSR+ Angels' Relic, Resonance crystal etc.
5. Summon pack

Wish Pool
- 1/20 00:00 to 1/26 23:59, 2023 (server time)
- It includes the following events:
1. Wish Pool: Limited Summon includes Heimdall, Thor, Chaos, Hera (UR+ unlock at Lv. 60). Players can switch the pool to their favorite angels.
2. Angel of Light: During Wish Pool event, when reach specified numbers of summoning in [Wish Pool], players can get superior summon scrolls and other rewards
3. Advent Pack
*Wish Pool could be switched anytime

Spring Lucky Bag
- 1/20 00:00 to 1/26 23:59, 2023 (server time)
- It includes the Premium Packages (The first package is unlocked by default, and the following package is unlocked by order. You need to purchase the second package to unlock the third package, and so on.)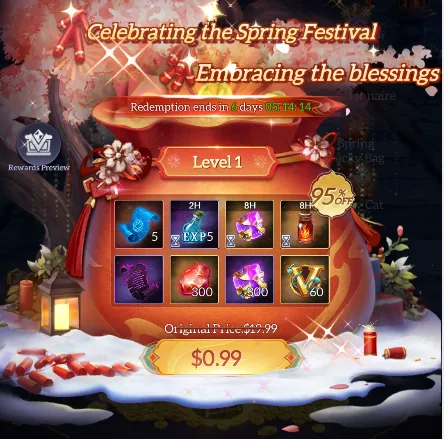 Lucky Cat
- 1/20 00:00 to 1/26 23:59, 2023 (server time)
- By giving the lucky cat some diamonds, players can get 1.2x - 2x diamonds in return.
*Each player has five chances during the event period, and the number of diamonds required for each chance increases in turn.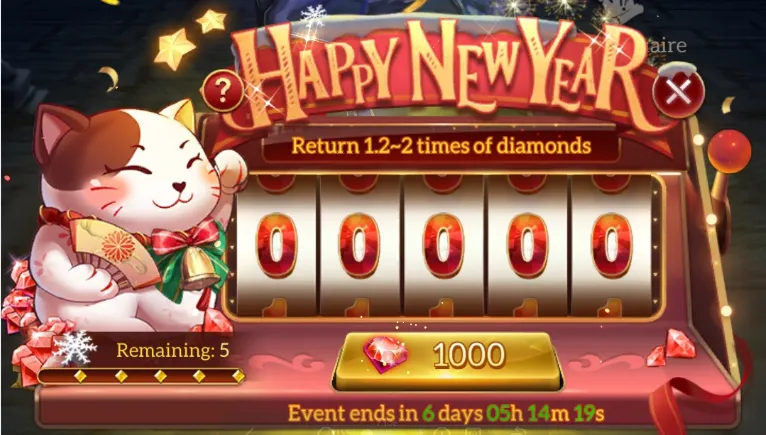 Limited Summon
- 1/20 00:00 to 1/26 23:59, 2023 (server time)
- Zodiac Rabbit (SSR), Zeus (SSR+&UR), Enmusubi (SSR&UR)(Unlock at Lv.20)

Popular Event
- 1/20 00:00 to 1/26 23:59, 2023 (server time)
- It includes Recharge, Blessing of Gem and Blessing of Gem ranking event.
*Open after 7 days of server opened (When New server event-Angel Horn ends)