★Classroom of the Elite Temporada 2 revela nuevo visual★
El sitio web oficial del anime de la temporada 2 de Classroom of the Elite comenzó a transmitir el tráiler oficial, que revela dos nuevos miembros del elenco y muestra una vista previa de la canción de apertura "Dance in the Game" de ZAQ.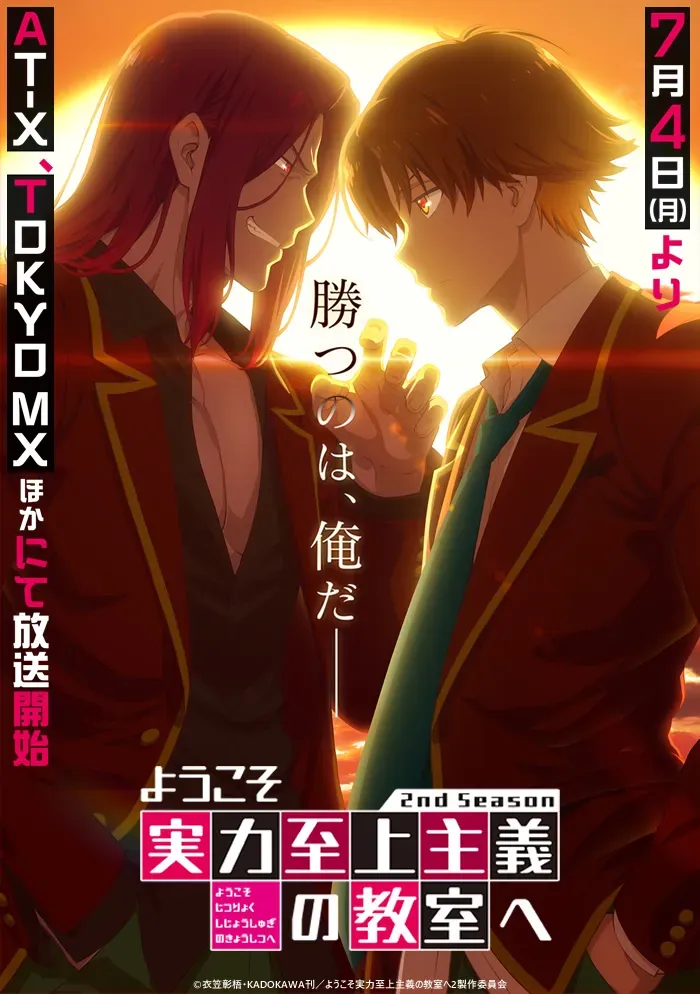 También se reveló una nueva imagen, que muestra el enfrentamiento entre Kiyotaka Ayanokouji (CV: Shōya Chiba) de la Clase D y Kakeru Ryuuen (CV: Masaaki Mizunaka) de la Clase C, que simboliza la batalla de ingenio y tácticas que se desarrollará en la segunda. temporada.

La segunda temporada se estrenará en AT-X el 4 de julio a las 9:00 p. m. [JST]. Crunchyroll transmitirá el anime con un subtítulo y doblaje en inglés bajo el título Classroom of the Elite II ese mismo día.

Fuente: https://news.qoo-app.com/en/post/102333
Sitio Oficial: http://you-zitsu.com/
Twitter Oficial: https://twitter.com/youkosozitsu

#NoticiasQooApp #NoticiasJuegos #NoticiasAnime #ClassroomoftheElite