★Cybird celebra el décimo aniversario de la serie Ikémen con un sitio especial★
Cybird anunció que llevará a cabo un proyecto a gran escala bajo el lema "Festival" con la participación de los 12 títulos de Ikémen Series , una serie de juegos otome que cuenta con un total acumulado de 35 millones de miembros en todo el mundo, para celebrar su décimo aniversario. el 14 de junio desde su lanzamiento como servicio de aplicaciones para teléfonos inteligentes.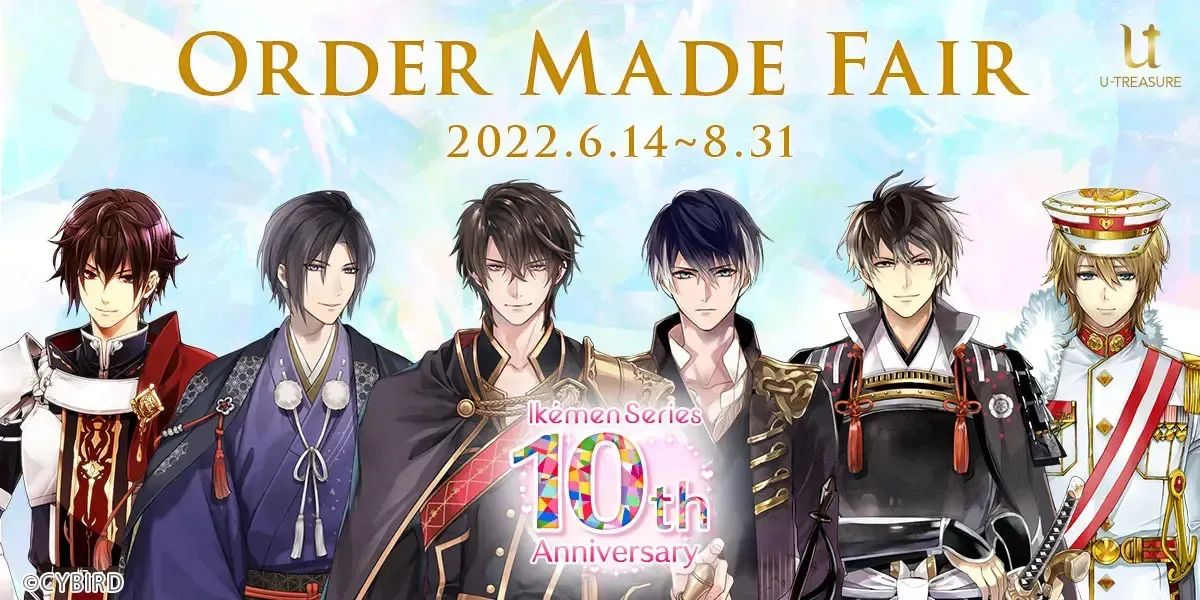 La primera parte de este proyecto a gran escala se divide en dos partes. La primera parte, que se llevará a cabo el 14 de junio (martes), será el Museo del 10° Aniversario de la Serie Ikémen en el sitio especial del 10° aniversario, donde los fanáticos podrán disfrutar de contenidos llenos de la historia de la serie en los últimos 10 años. .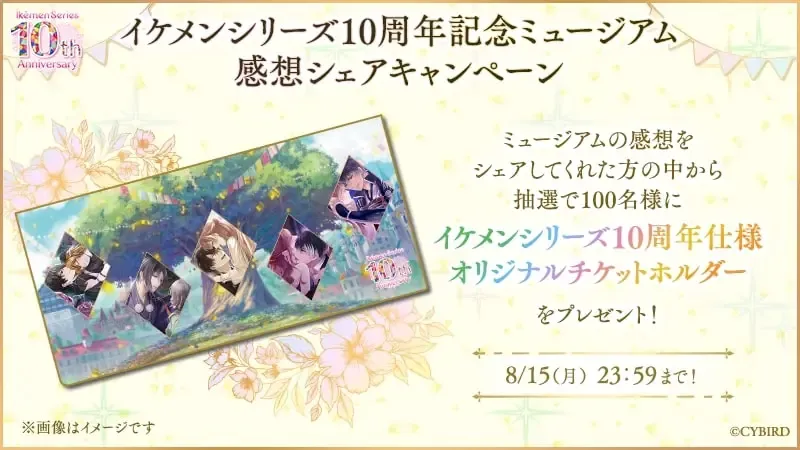 En la segunda fase se estrenarán nuevas ilustraciones de un total de 30 personajes de cinco títulos: Ikémen Sengoku: Toki wo Kakeru Koi, Ikémen Kakumei: Alice and the Magic of Love, Ikémen Vampire: Great Men and Temptation of Love, Ikémen Genji den Ayakashi Koi Enishi e Ikémen Oji: La bella y la bestia enamorada al final.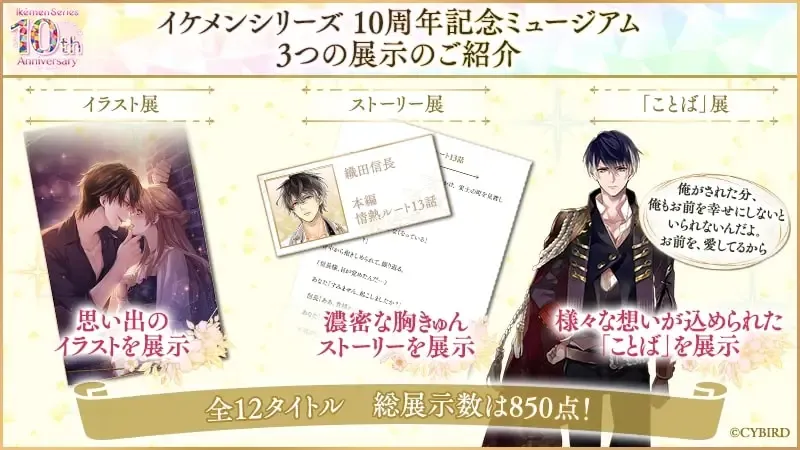 Fuente: https://news.qoo-app.com/en/post/100115
Sitio Oficial: https://ikemen.cybird.ne.jp/
Twitter Oficial: https://twitter.com/cyikemen

#NoticiasQooApp #NoticiasJuegos #NoticiasAnime #cyikemen