★The Seven Deadly Sins: Grand Cross celebra su tercer aniversario★
The Seven Deadly Sins: Grand Cross de Netmarble celebra su tercer aniversario con un nuevo héroe jugable, emocionantes eventos en el juego, recompensas y más.

A partir del 7 de junio, el primer héroe de atributo ligero, [Restored Memories] Elizabeth of Eternal Rebirth, también estará disponible en el juego. Puede reducir el daño en un 10 % de todos los demás atributos, excepto de la Luz. Esta habilidad también reduce el daño de otros atributos de su aliado en un 10%.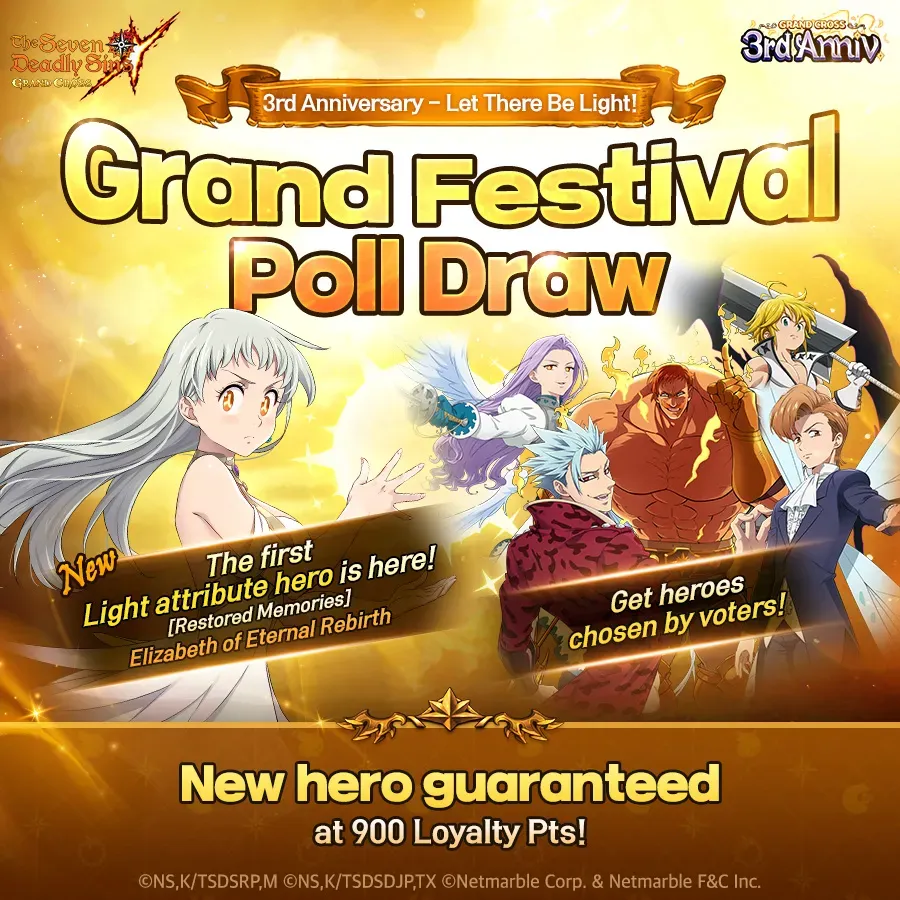 Evento de cumpleaños del tercer aniversario
¡Jugadores que inician sesión durante 28 días y reciben hasta 300 diamantes!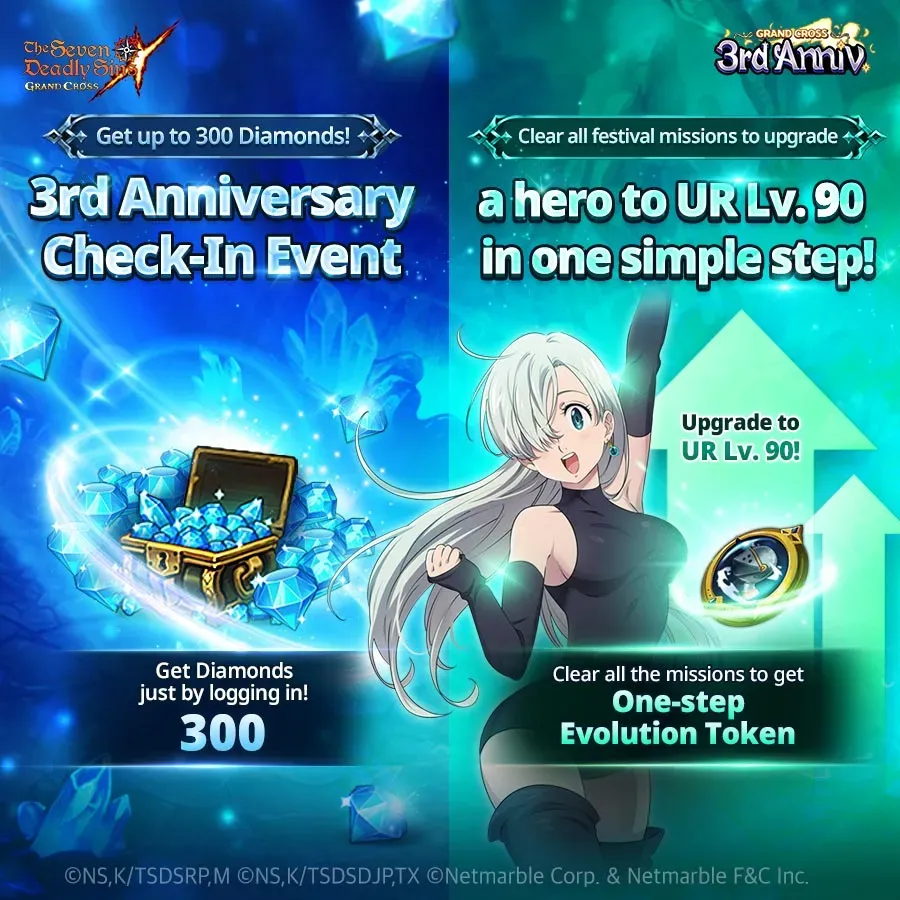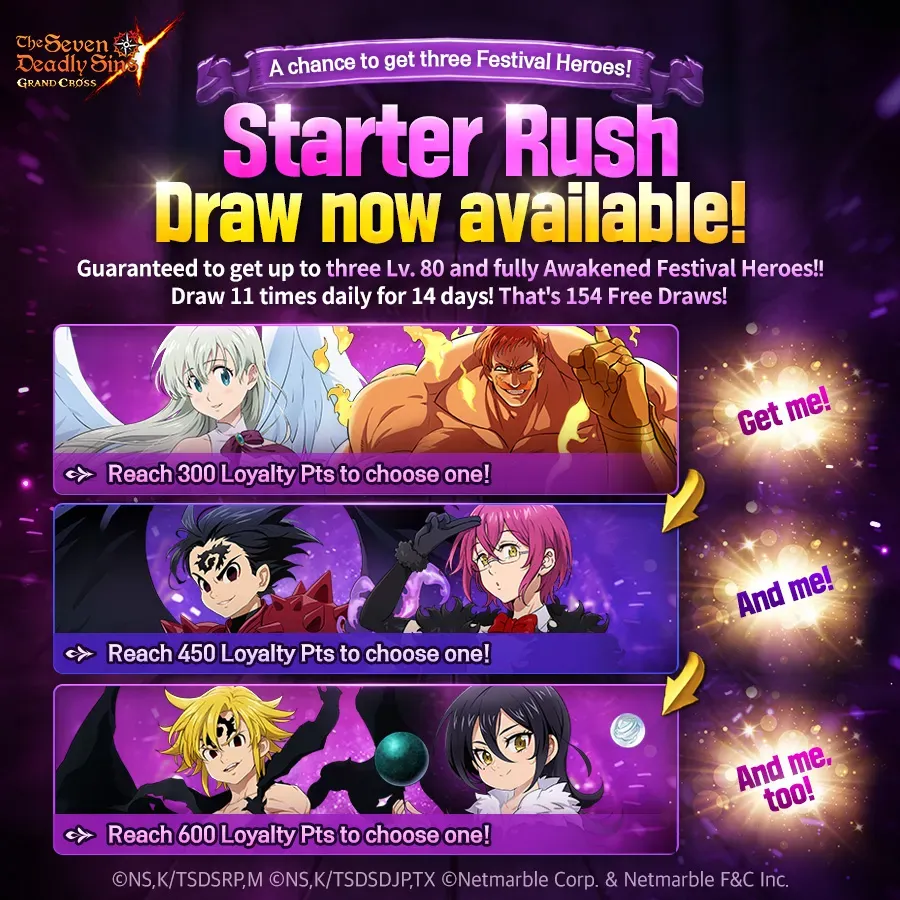 Fuente: https://news.qoo-app.com/en/post/98964
Sitio Oficial: https://7dsgc.netmarble.com/en
FaceBook Oficial: https://www.facebook.com/7ds.en

#NoticiasQooApp #NoticiasJuegos #NoticiasAnime #TheSevenDeadlySins