#AnimeHairColor

Hmm… Sky blue looks good, but purple is not bad either… Or should I go blonde? Hmm…

Oh! Master! How long have you been standing here? You have come at a good time!

I am thinking about dying my hair. You know, I am a fashionable girl, I want to change my style from time to time!

Hair color can be crucial to a girl's charisma and cuteness, and this is no exception in the anime world! Sometimes, it also represents a certain trait or personality of the character.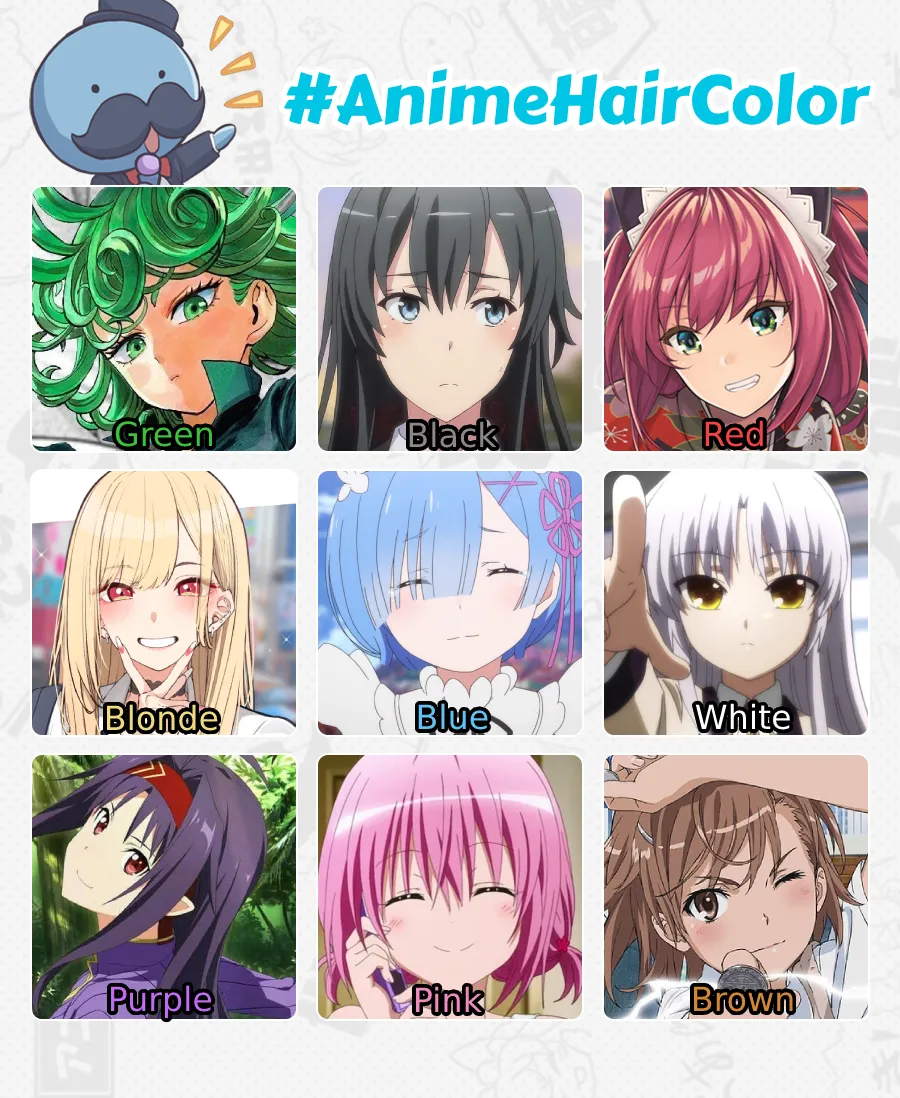 Above we have different hair colors on some female anime characters. Can you tell us what is your favorite hair color? Don't forget to explain your choice with an example!

Make sure you include the hashtag #AnimeHairColor in your notes and comments. If you don't find your ideal hair color, tell us what it is!

Btw, I have decided to keep my hair color. I look the best this way anyway!

----------------------------------------------------------------------------
What about some retro gaming?🎮
https://notes.qoo-app.com/en/note/1813275