#VernalEquinoxDay

Master! Do you know that it is the beginning of spring on March 21? It is called Vernal Equinox!

In Japan, people celebrate the start of spring to express thanks to nature. It has even become a national holiday!

On this blissful day, there are many gorgeous festive practices and items. Some of which you may be familiar with, but how much do you actually know?

So, there is a challenge for you! In the word puzzle below, can you find out all the spring-related words hidden inside?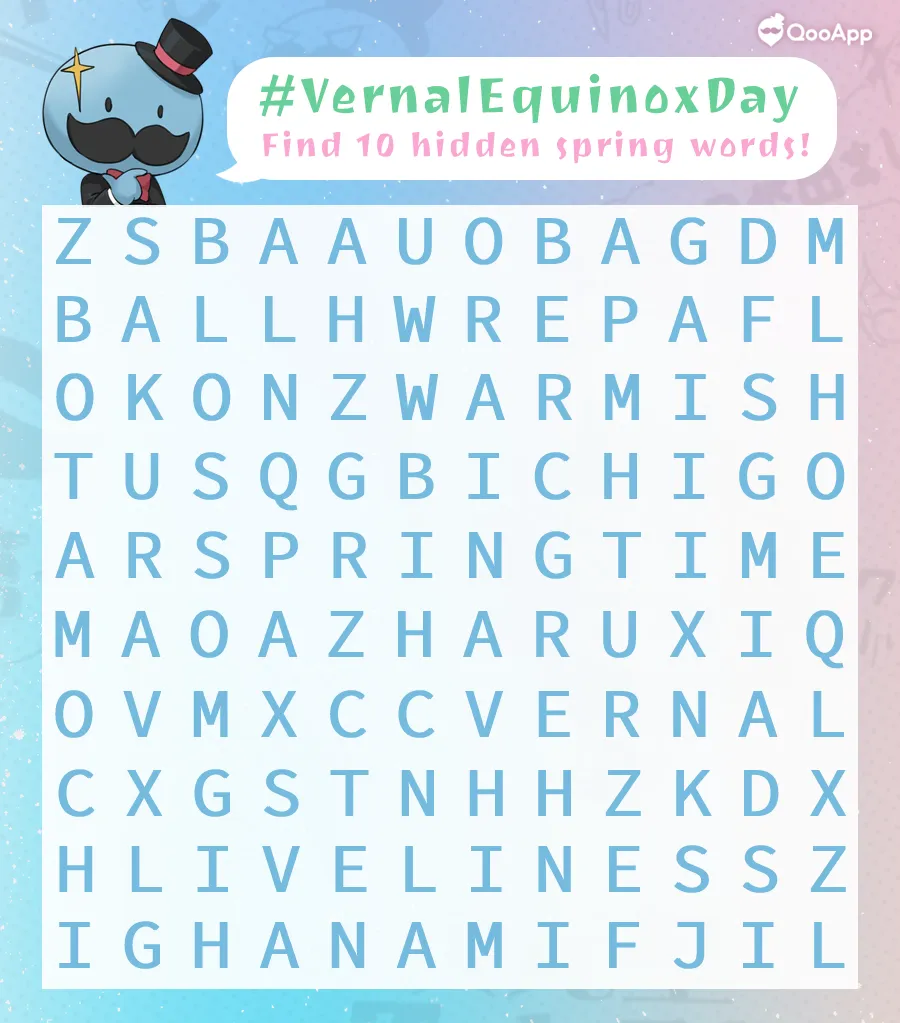 There is a total of 10 hidden words (5 English, 5 Japanese words). They only appear either vertically or horizontally. Now, here are some hints for you!

1. Japanese word for viewing cherry blossoms, literally "flower watch".
2. A festive food of Vernal Equinox Day. In autumn, it is called Ohagimochi instead.
3. Japanese word for cherry blossoms.
4. Japanese word for spring.
5. Japanese word for strawberry. Also, you may know this word if you know BLEACH.
6. The energetic aspect of spring.
7. Adjective for something related to spring.
8. Pre-summertime.
9. Adjective to describe the temperature in spring.
10. To produce flowers.

If you can spot any of them, share with us by using the hashtag #VernalEquinoxDay in your notes or comments!

----------------------------------------------------------------------------
Have you checked out the White Day gift from Gilbert?

https://notes.qoo-app.com/en/note/1646392