[12/30 Update] The event has finished, thank you for your participation. The Gacha Tickets are sent to the otaQoos who shared their creations. Enjoy your rolls!

#QooSanta
My dear ladies and masters, it's Christmas time this weekend. What are you planning to do?

I heard Mr. Qoo wants to go out and send gifts on a sleigh, but he still hasn't decided what to wear and what the gifts are.

How about giving him some ideas with your imagination?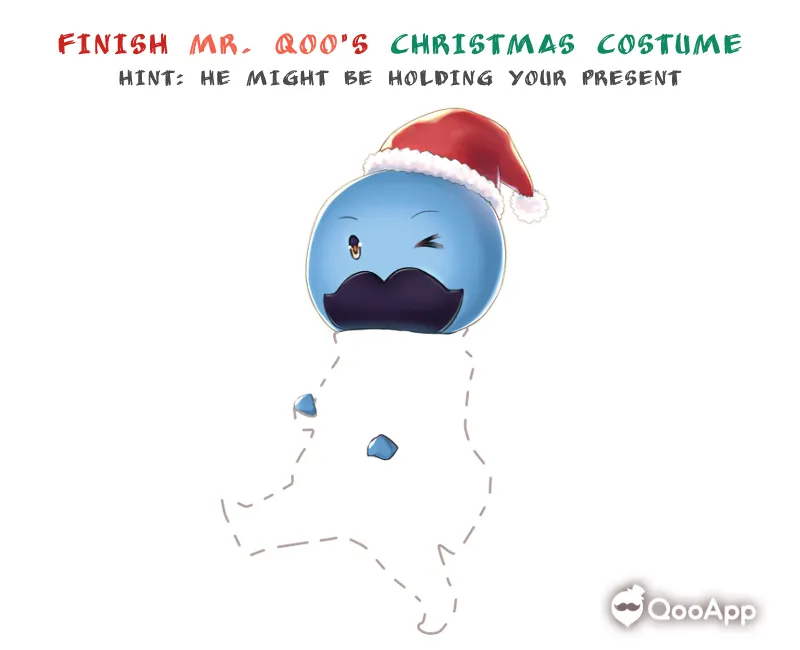 Draw Mr. Qoo's Christmas costume and the gift you want, then post a note with the hashtag. He will be thankful and reward you QooApp Gacha Tickets*15.

Remember to use the hashtag #QooSanta so Mr. Qoo knows where to send the Christmas gift.

⏰Event Period: 12/23~12/30 14:00 (GMT+8)

If you're curious about my plan, I'll be busy with all the chores and cooking for the feast while Elly doing her anime marathon like a couch potato on Christmas.

————————————————————————————————

Do you want a limited Christmas Avatar Frame? Check this out🔍
https://notes.qoo-app.com/en/note/1483579