#MyNewSeat
Ladies and gentlemen,

Welcome to the opening ceremony of the QooApp Academy.
We're glad to notify you that you are accepted and the new semester will be starting in no time.
This year we have two classes, and you can choose where in the classroom you would like to sit!
Find a seat for yourself and post a note with the hashtag #MyNewSeat then you are all set!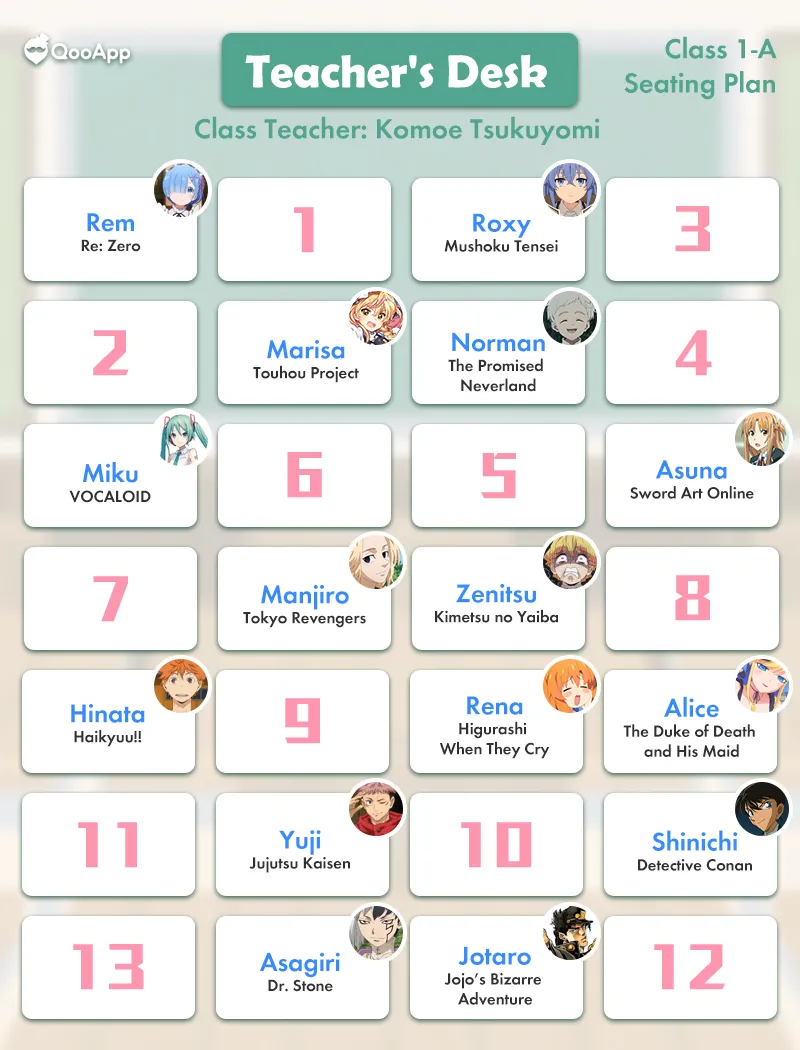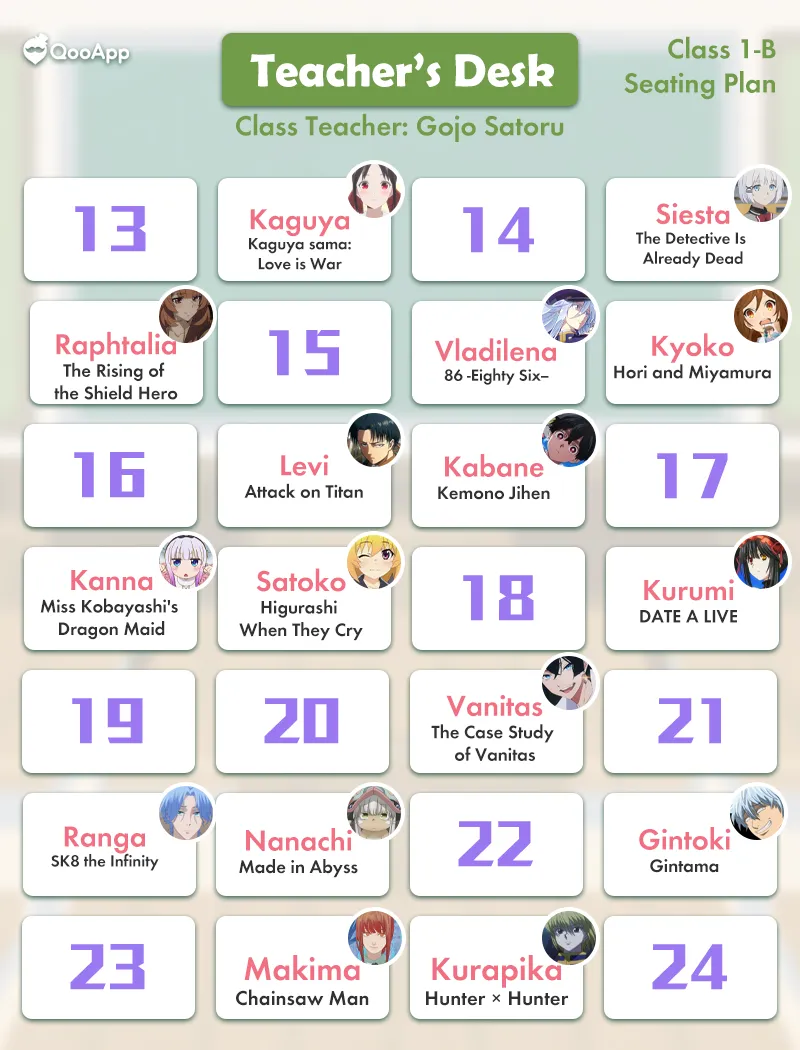 If there's any other character that you want him or her to be your classmate, also let us know in the note with #MyNewSeat !
#MrQooPrincipal
#GilbertTeachingAssistant

Having difficulty choosing where to sit? Let fate decide! 🗳️
https://notes.qoo-app.com/en/note/1328502
Have you seen Mr. Qoo's new maid costume yet? Check it out here

https://notes.qoo-app.com/en/note/1318275