#Mr.QooNewOutfit #QooMaids

Master, the new outfit we made for Mr. Qoo has arrived!

Thank you for participating in the vote for his new outfit some time ago.

The highest vote was maid costume, it seems that we are going to have a new maid in the manor!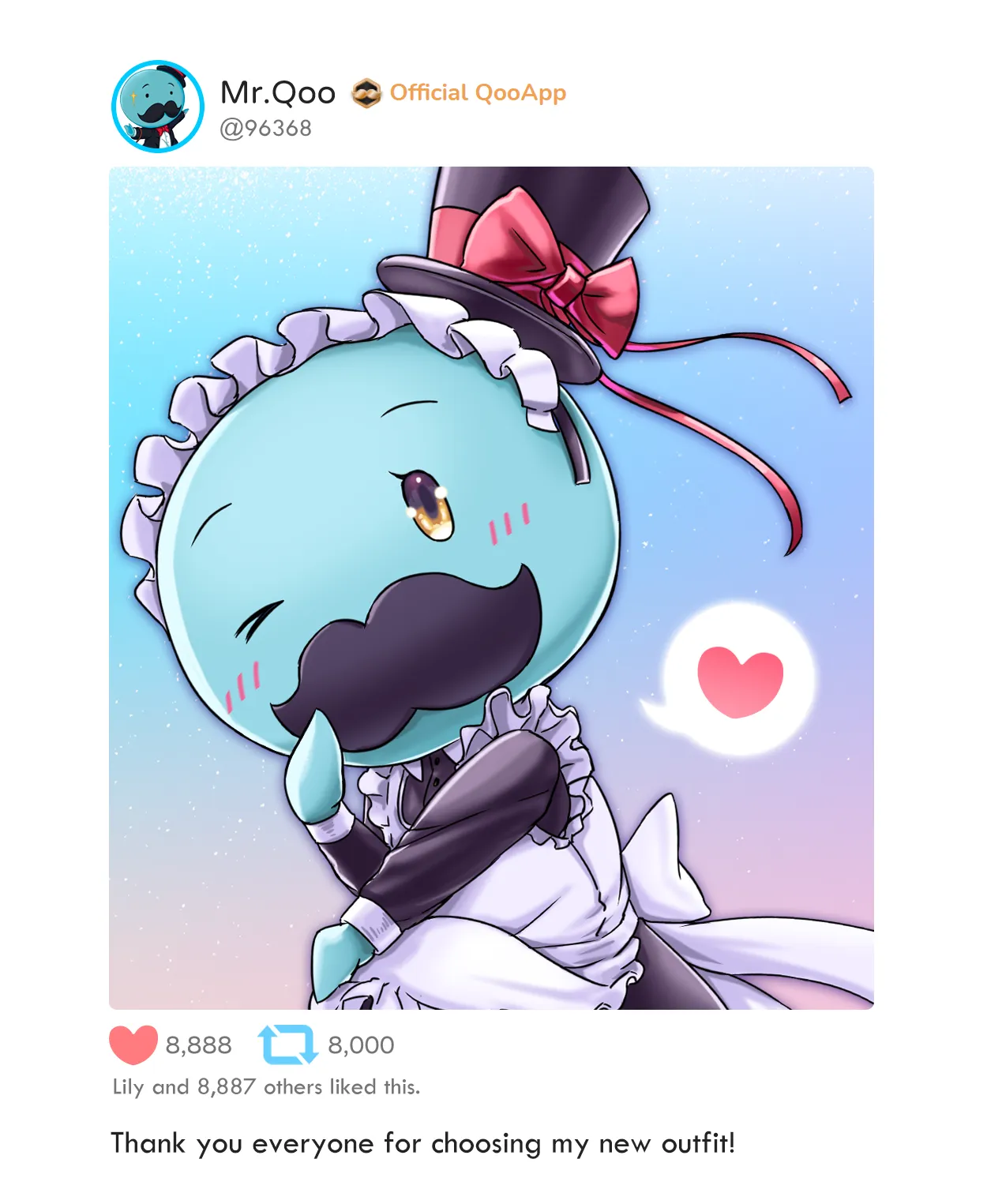 Oh...wow. Okay, that wasn't expected. He looks very fitting as a maid, and I think he likes it too!

I love this new outfit! How about you, master?


Here's the vote note

https://notes.qoo-app.com/en/note/1281625