Hello, my lady and my master, it has been a long time since the last time I serve you.
I believe now it's a good time to return to you as Mr. Qoo's birthday party is very close.
We recently published QooApp ver. 8.3.1 with a new skin for Mr. Qoo's birthday, I hope you like it!
Also, Elly and I just came back from language school. We want to help you translate the words that puzzle you in the games in real-time.
To use this new feature, you need to summon me or Elly from the Servant Quarter so we can be on your side.
Then tap us in the game when you need help, we'll be right there.
Because Elly and I are not professional translators, the translation may not be completely accurate. But we will do our best.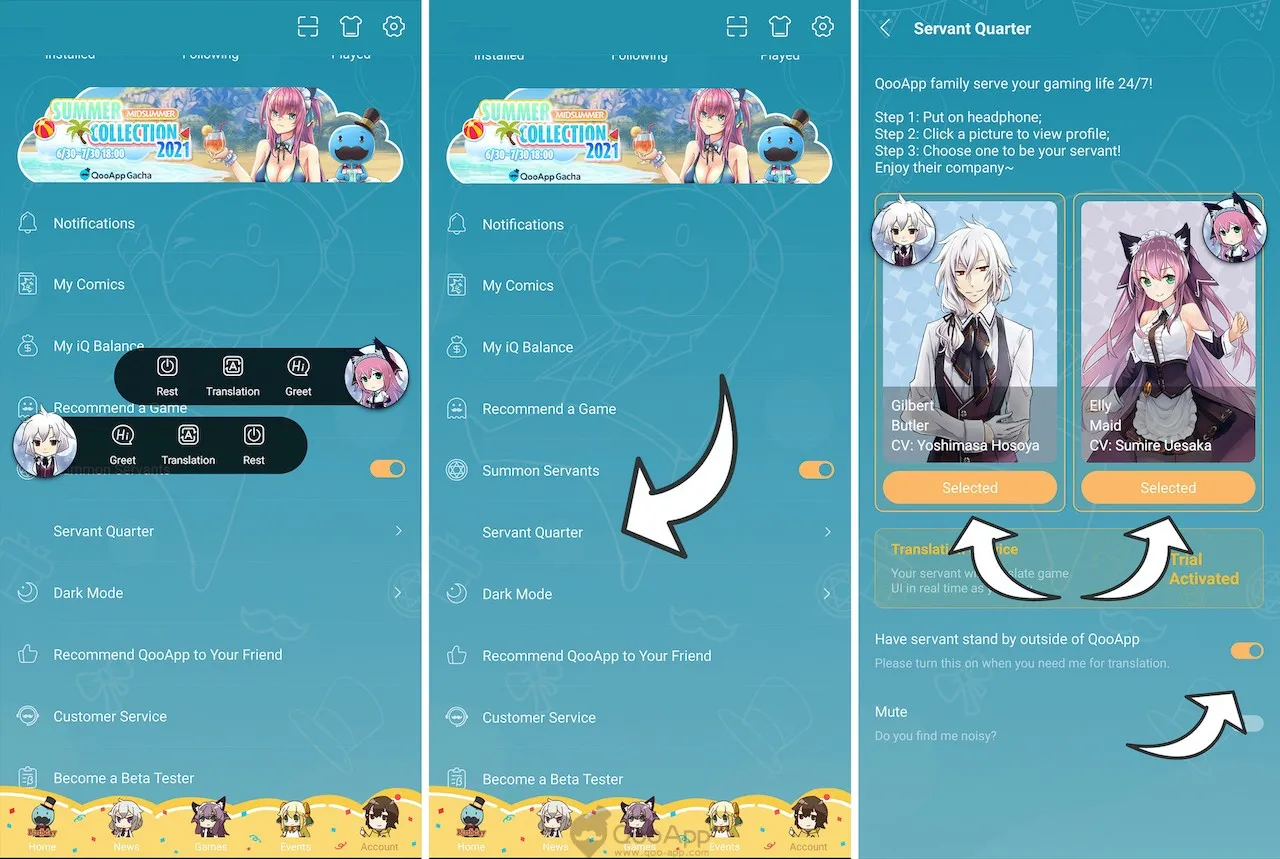 To read more details about QooApp ver. 8.3.1 and the translator feature, please check this article below:
https://news.qoo-app.com/en/post/71243
news.qoo-app.com
Get Ready for Mr. Qoo's Birthday with a New QooApp Update ver. 8.3.1! - QooApp
Get ready to celebrate Mr. Qoo's birthday with a new QooApp update with new skin changes and exciting new translate feature to enhance your game experience!
The birthday party for Mr. Qoo is around the corner, please expect more details to come out in the next few days!
I'll stop bothering you and leave you to your game, my lady and my master. Please let me know whenever you need assistance.