[IMPORTANT] R18/R15 Content Regulations
Hello Gamers!

Thanks to many of you contributing to the QooApp community with more and more interesting posts and discussions. I really appreciate it!

However, we've noticed that with the increasing number of posts, erotic (R18) contents have kept showing up in the home feed or game timeline, which are strictly forbidden according to QooApp's Terms of Service.
Our community moderators and administrators will remove any posts with erotic pictures, videos and texts as soon as they are found.
For those who intentionally violate our regulations after several warnings will result in permanent ban from posting notes, cards, comments and reviews.

We also have the "NSFW" tag for posts with sexy (R15) contents. Users are supposed to add the "NSFW" tag (see below) to remind others that the post has sexy/sensitive contents which might cause discomfort. Please note that posts with sexy contents but didn't attach the "NSFW" tag would be removed by our community moderators and administrators too.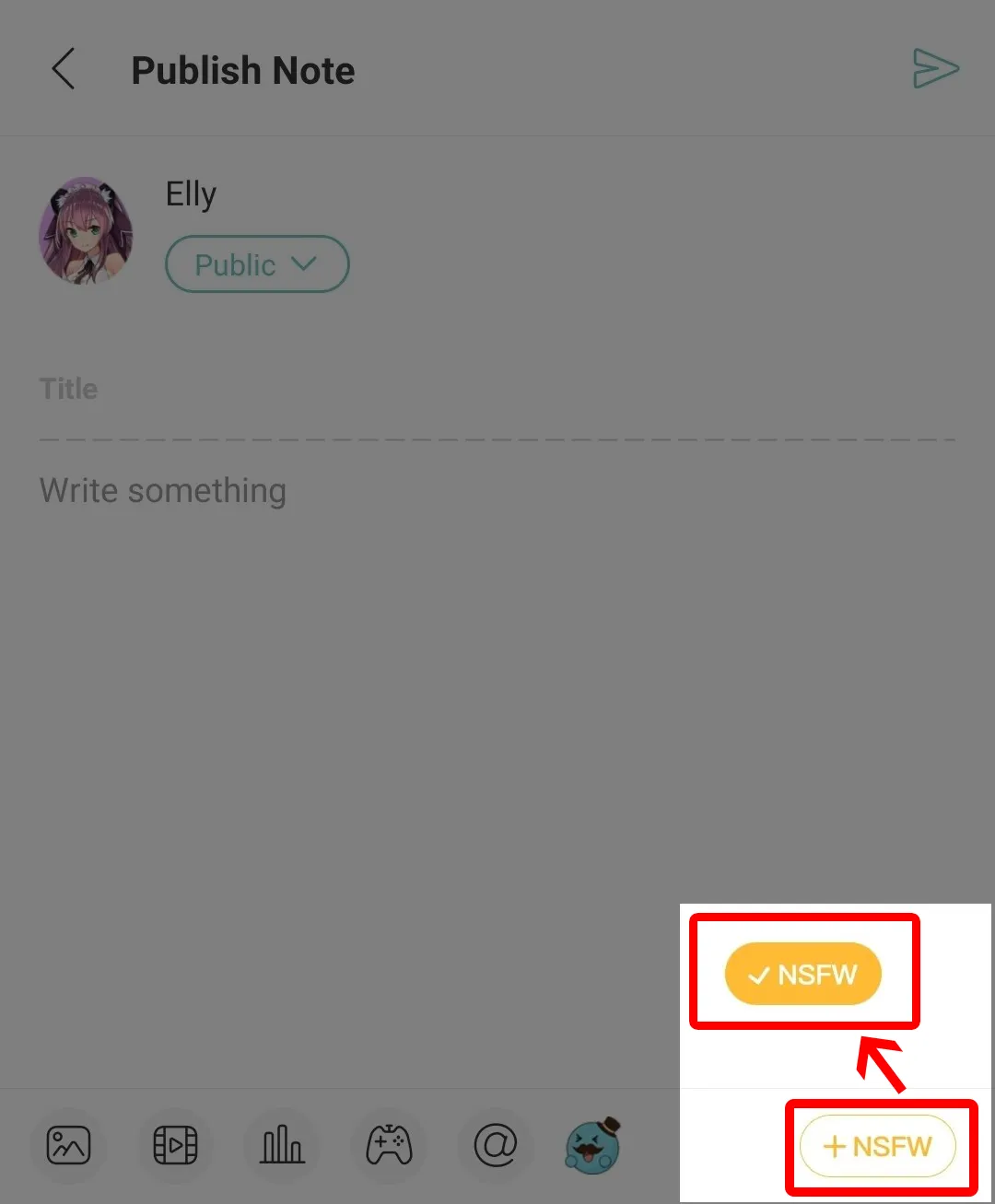 To avoid misunderstanding and misjudgement, please refer to the criteria of erotic (R18) and sexy (R15) contents repsectively.

Erotic (R18) contents:
1. Full or partial nudity, including close-ups of genitals, buttocks, or breasts.
2. Simulated sexual acts.
3. Sexual intercourse or other sexual acts.
4. No pants or clothing that cover substantial body parts: leave off clothing that imply the reveal of / reveal any body parts that are to be covered in a public setting, transparent, see through or tight clothing that reveal shapes of breasts, buttocks and genital parts, clothing that leaves an imprint of body parts.
5. Suggestive / Seductive Facial Expressions: Eyes rolled / Rolling back/ Tongue sticking out that suggest sexual intent.
(This is okay if it's an expression that is not implied sexually. Eg. Eating ice cream).
6. Suggestive Hands Placement: Hands on body parts or covering body parts. As well as signals, expressions or anything that have sexual relations.
7. Gore: Scenes of extreme violence or depictions of mutilation that may cause discomfort and trauma.
8. Pedophelic Materials: Shota and Loli (Underage characters) in underwear and lingerie, as well as consists of one of the contents above. We are being extra strict on this to avoid trouble and potential crime. Not everyone can separate reality and the 2D world as clearly as you.

These apply to human, anime / AI characters, depictions of animals with or without human-like features.

NSFW (R15) contents with filter:
Images or texts of anime characters with swimming suits, lingeries, uniforms or other clothes for artistic reasons which seemed sexy but not intended to cause sexual arousal.
Mild adult jokes in memes are acceptable.


※ Please note that contents with characters in the real world irrelevant to otaku culture is forbidden under any circumstances.
※ QooApp reserves the rights of final decision.

Last but not least, building a user-friendly community requires everyone's effort. If you find contents inappropriate, don't hesitate to report them by tapping on the "report" button at the top right of the post page (see below). We'll deal with them as soon as possible.

How to report notes: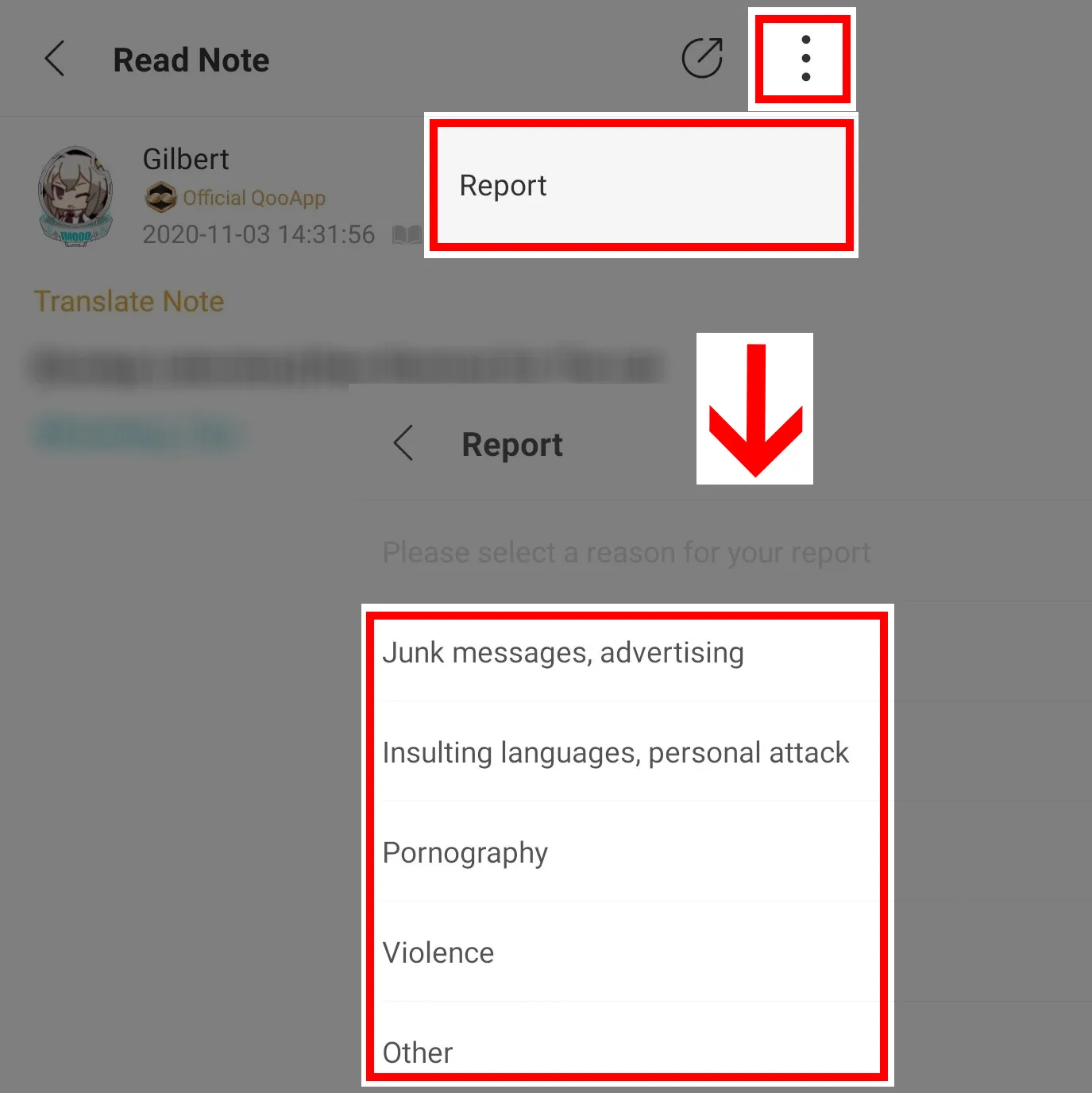 How to report cards: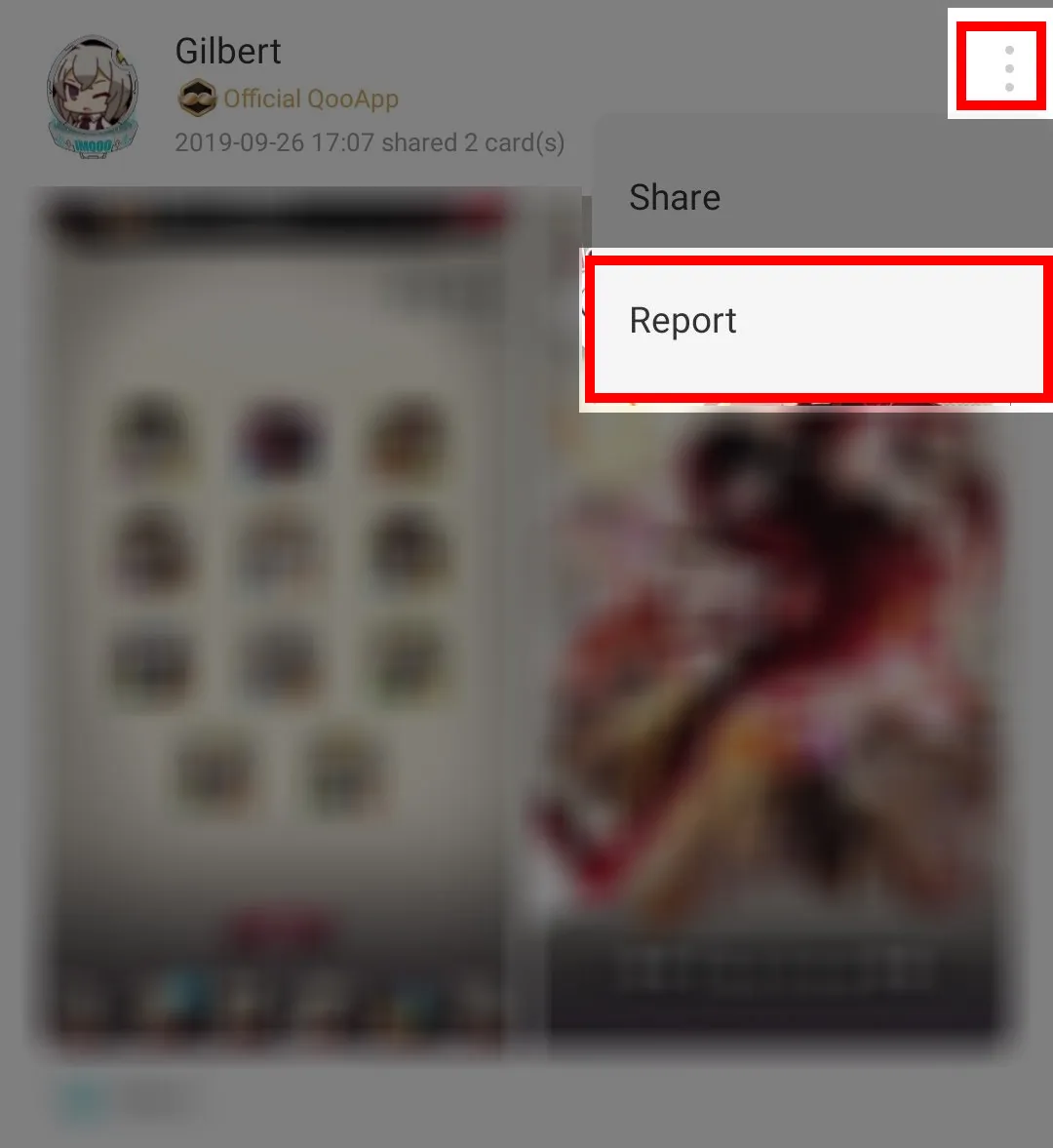 Note: Report feature is supported in versions 8.0.9 and above.